PILLOWPIA


Regular Price
Sale Price
$46.00
Unit Price
per
Sale
Sold Out
Are you ready to be whisked away to the Hamptons without ever leaving your living room? Well, buckle up, buttercup, because Neva Rappaport's "Beached" print is here to transport you to that free and easy place.
This seascape was painted on a deserted beach along the Shinnecock Bay. It captures the laid-back vibes of a lazy summer day spent lounging in the sun. You can almost feel the sand between your toes and smell the sea salt as you gaze upon a beached sailboat. Perhaps you pulled it up on the shore yourself for an informal beach picnic; no chief stew required. 
Neva's use of vibrant colors and bold brushstrokes creates a whimsical, dreamlike quality that will have you feeling like you're in a scene from a movie. It's the perfect addition to any beachy, boho, or Hamptons-inspired decor.
So, what are you waiting for? Get to the beach now without any pesky sand in unfortunate places - just don't forget your sunscreen!
Original art is oil on canvas. Available in multiple print sizes. 
Our art pieces are made to order and cannot be canceled, returned or exchanged.
Artist
Neva Rappaport is a New York-based artist known for her vibrant and evocative paintings. Born and raised in Queens, Neva developed a passion for art early on and pursued it throughout her education. She majored in art in high school and earned a scholarship to attend Pratt Institute on weekends. She later obtained her undergraduate degree from the School of Visual Arts, where she studied under renowned artists such as Alex Katz and Helen Frankenthaler. Neva continued her education at Pratt Institute, earning a master's degree in art education.
Neva has taught art and taken on creative contract work throughout her career. Her most notable achievement was creating jewelry for Mary McFadden, who went on to win a Cody Award for one of Neva's pieces. Neva's painting style is mood-driven and characterized by its use of bold strokes and colors.
Neva currently resides in Brooklyn, NY, where she enjoys spending time with her grandchildren, son, and daughter - Pia, the founder of PILLOWPIA!
Specifications

Museum-quality prints made on thick and durable matte paper. Each piece is giclée-printed on archival, acid-free paper that resulting in brilliant, light absorbing, ready to frame art.

Paper Quality

archival giclée print
acid free paper
weight 5.6 oz
thickness 10.3mil 

Because art pieces are made-to-order, they cannot be canceled, returned or exchanged.
Eco-Friendly & Archival

Prints are made-to-order, eliminating overproduction, strain on the supply chain, and potential waste.

Acid free paper ensures a longer life of your print without becoming yellow or breaking down. But it also guarantees healthier biodegradability when composted and can be safely reused or recycled alongside other materials.
Sizing & Framing

Sizing & Framing

We offer a range of standard print sizes to fit a variety of needs. By choosing standard sizing, you can frame your print to fit your personal style. Custom sizes available upon request.

Note: purchasing a print size means you are purchasing the print or artwork ONLY allowing you to frame the artwork as you like. Standard sizing allows you to buy frames from any retail outlet or custom frame. Does not come with any frames pictured.
Made-To-Order

Prints are made-to-order, eliminating overproduction, strain on the supply chain, and potential waste.

Prints typically ship in 3-5 business days in a paper tube or triangle box. They will come separately from other items in your order.

Because art prints are made-to-order, they cannot be canceled, returned or exchanged.
Custom Sizing

Thinking about a size you don't see? If we can make it happen, we will. Inquire about oversize and custom sizes.
View Full Details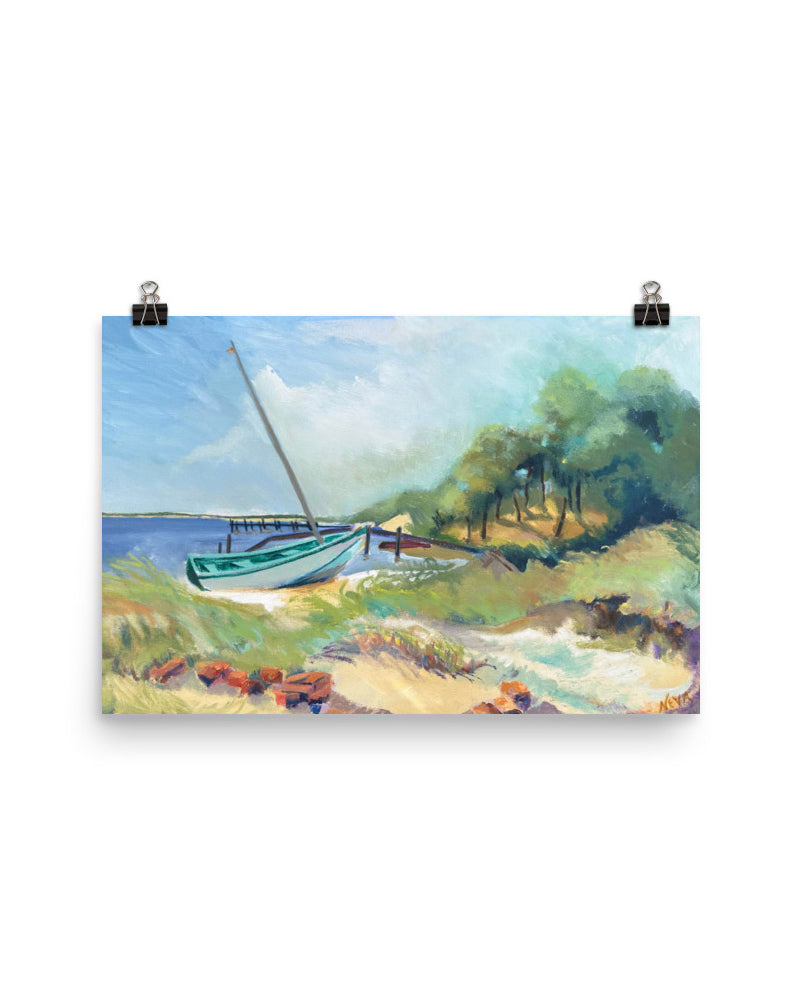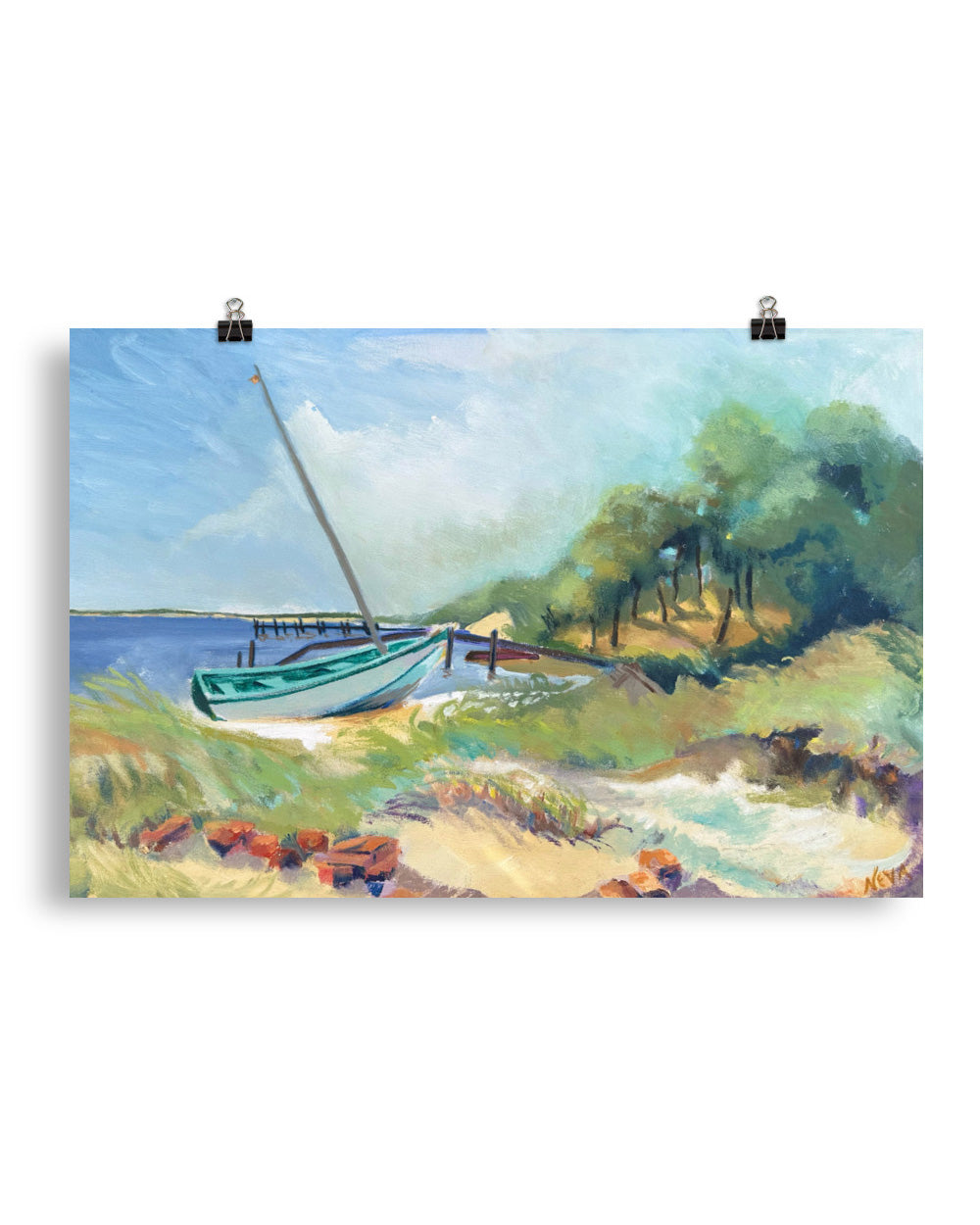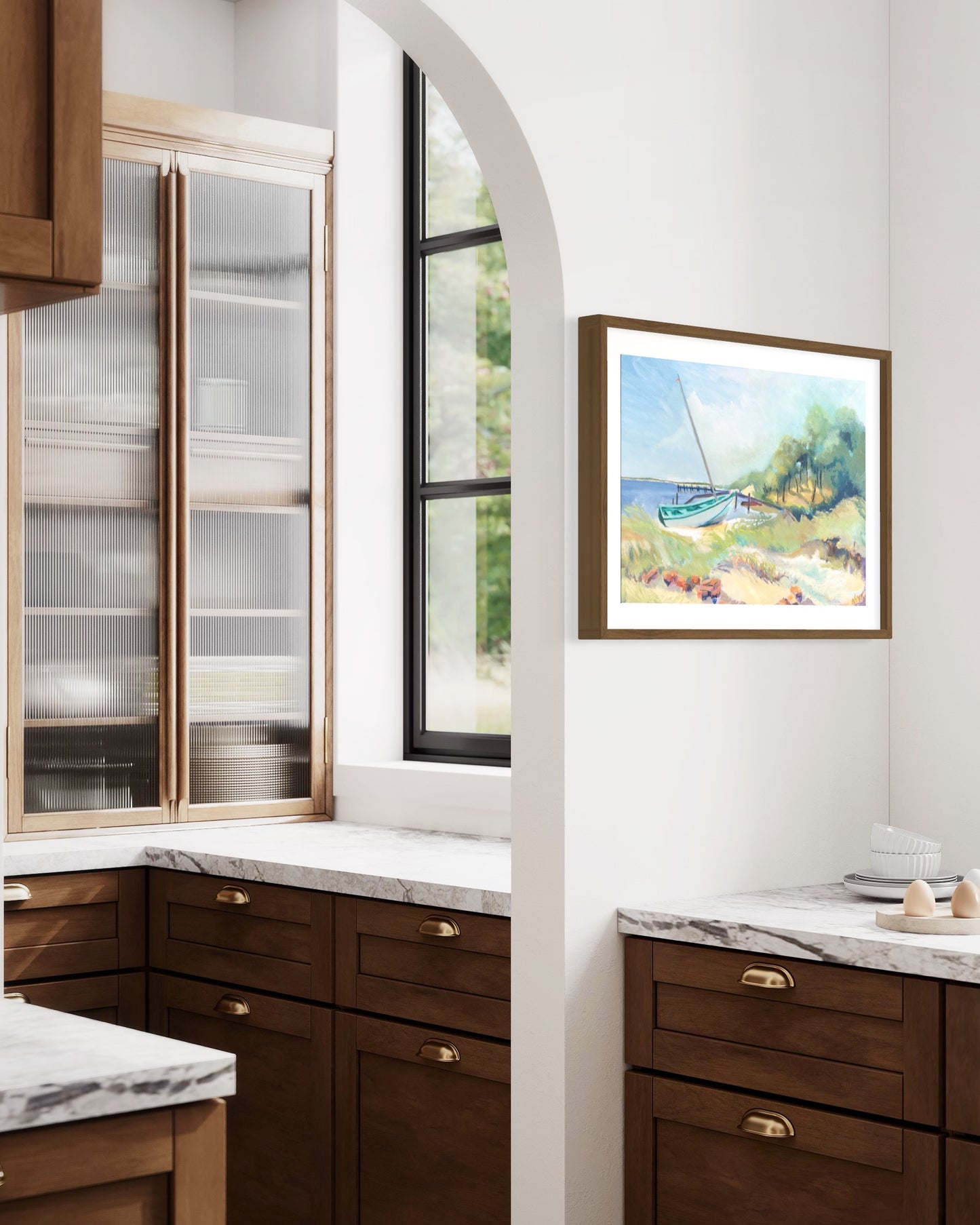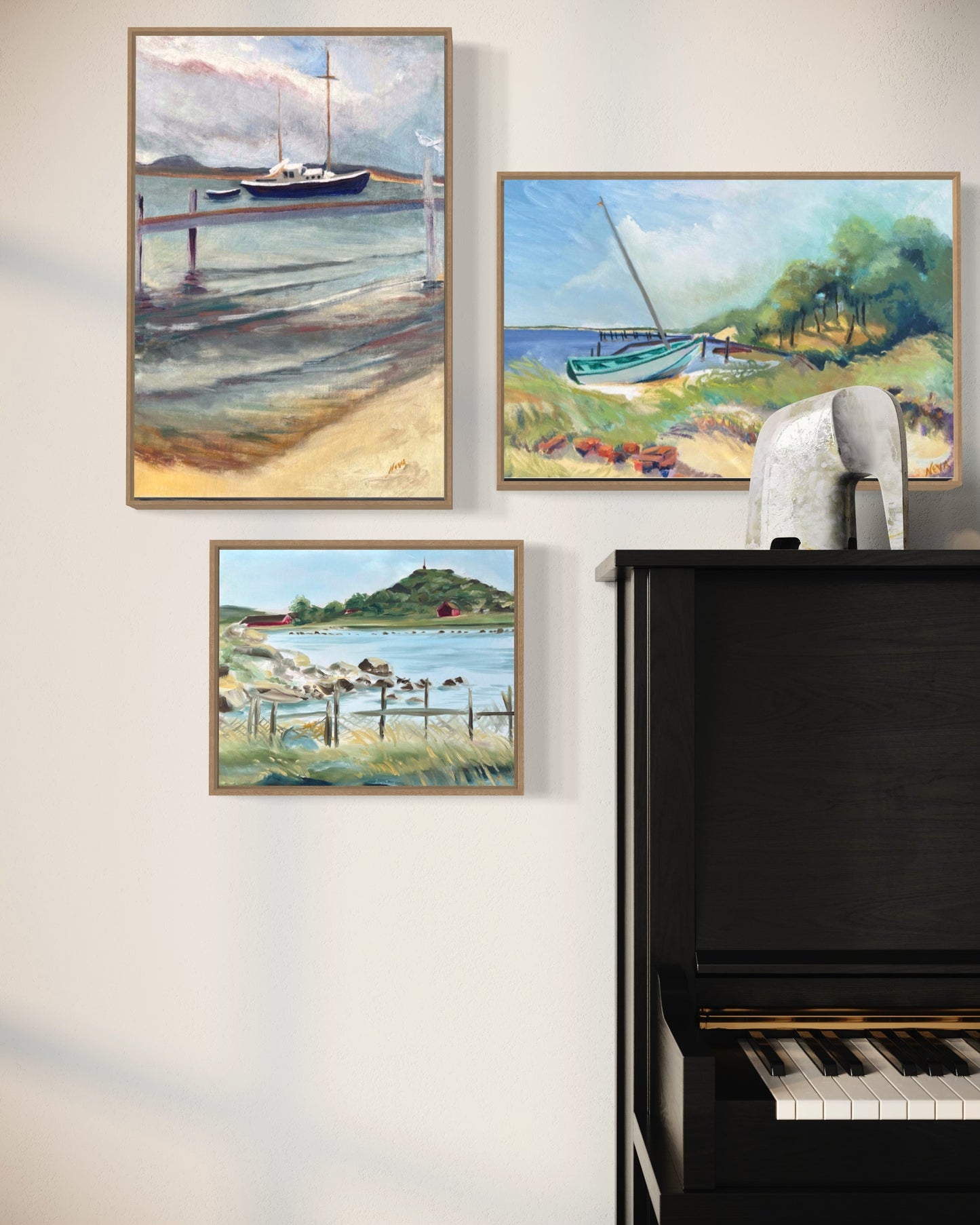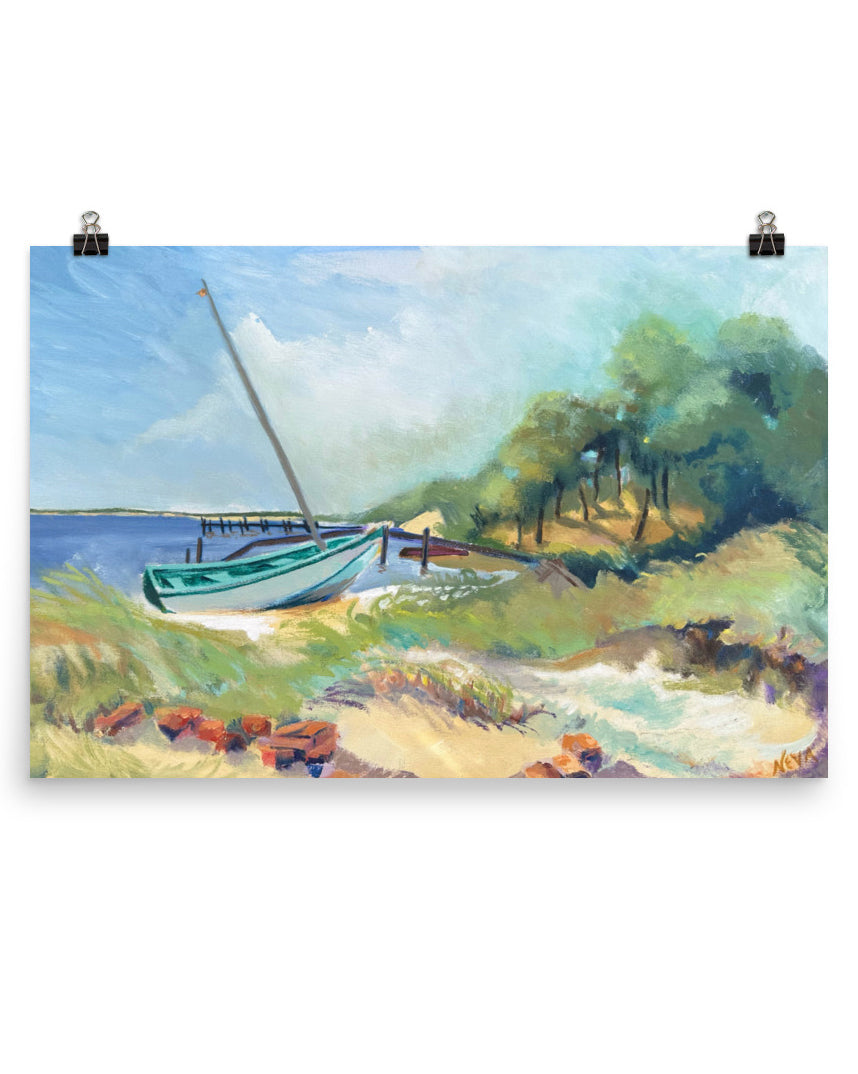 Try Before You Buy
Add a touch of art to your devices with our FREE downloadable wallpapers based on our wall art collection.
GO TO FREEBIES